Cool weather is coming, and many of us are stuck indoors more than usual–so what better time to add some joy to your indoor space with decorative planters and pretty houseplants? Plus, the season of gift giving is not far away–these unique pots for indoor plants turn any houseplant into a lively gift that keeps on giving.
For this post I've decided to spotlight products from an affiliate partner at "Indoor Gardening Nook" because they had so many unique pots at a good price! Use my code VERYEASYVEGGIES to get 15% off if you decide to make any purchases. Shipping is free. A few Amazon affiliate links are included as well.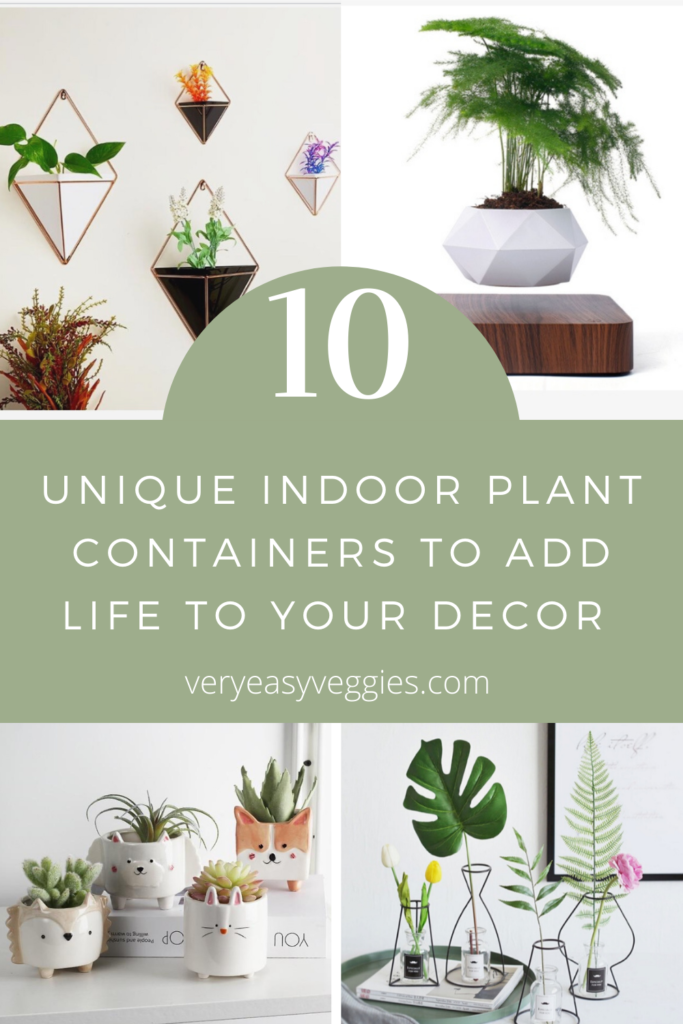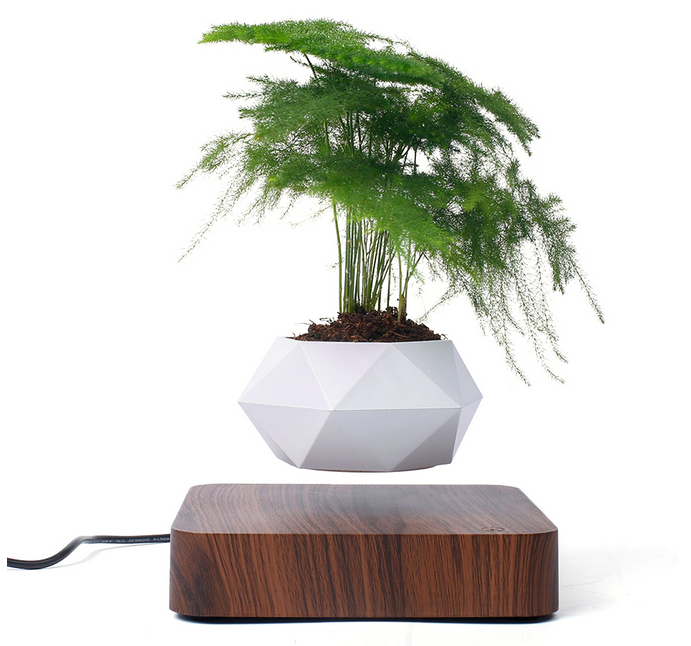 Ok, this hovering indoor planter made me do a double take. Yes, it's floating!! Maybe I'm the only one who hasn't seen this before, but this is one of the most eye-catching & unique pots for indoor plants I've ever seen. The base plugs in and uses magnets to hold the pot silently hovering (and spinning!) above it!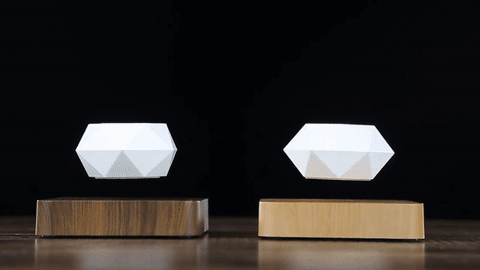 Because of this gravity-defying feat it's the most expensive pot on this list, but it's currently about 30% off. My code VERYEASYVEGGIES takes another 15% off. Find it here.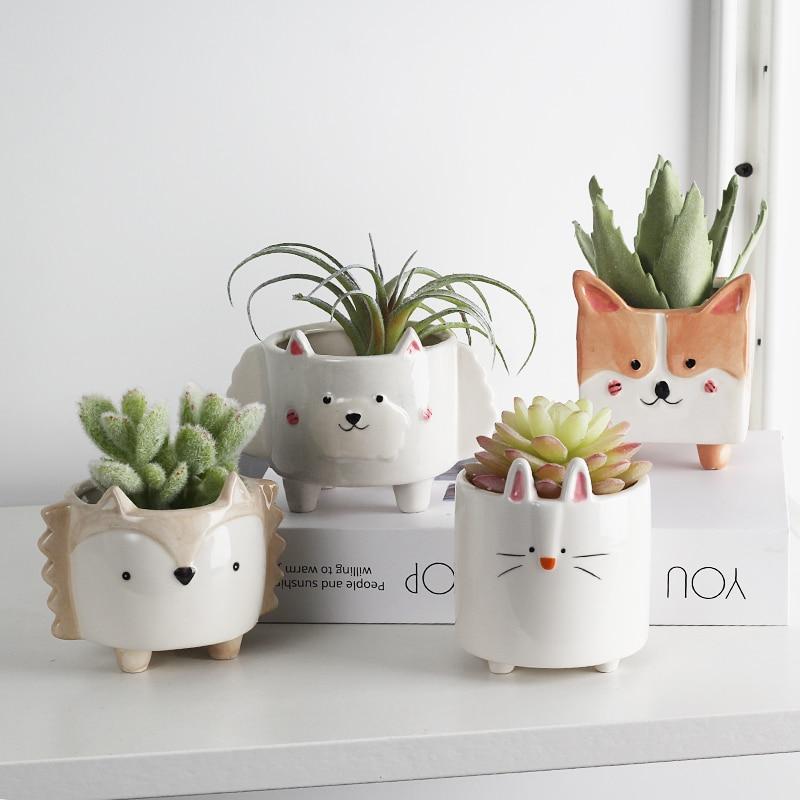 How cute are these little critter pots? They are small, but would be adorable for a cactus or succulent "pet" especially for the dog lover (corgi pot anyone?). They are sold separately or as a set and come out to about $12 each if you use my discount code ($8.50 each as a set).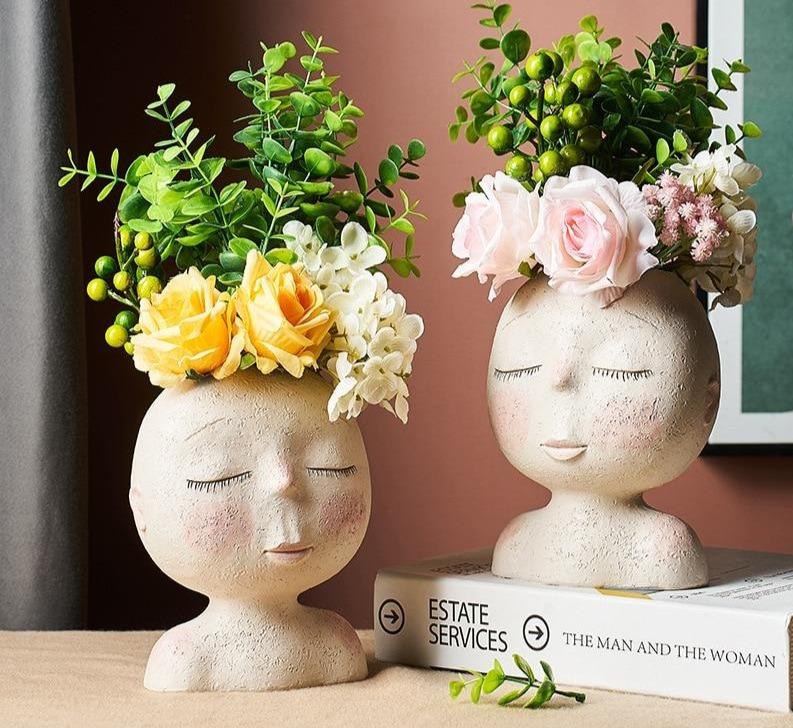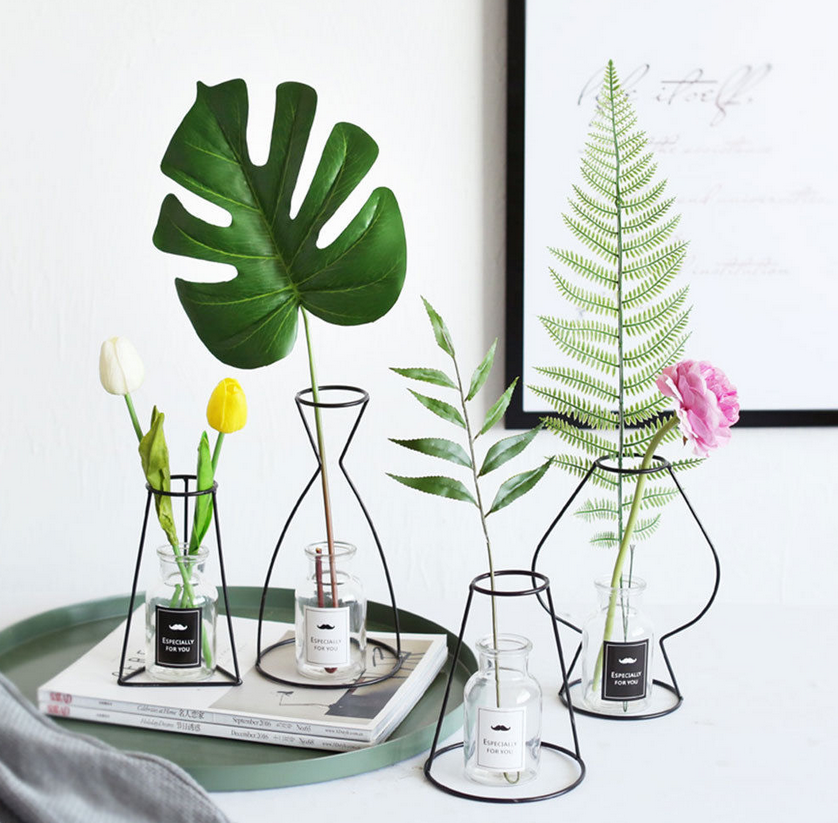 These unique plant stands are just so different and eye catching! The artsy metal silhouette stand is meant to add interest to any glass you already have on hand. Plus they can help prop up taller stems. Each shape is sold on its own so make sure to select the one you want.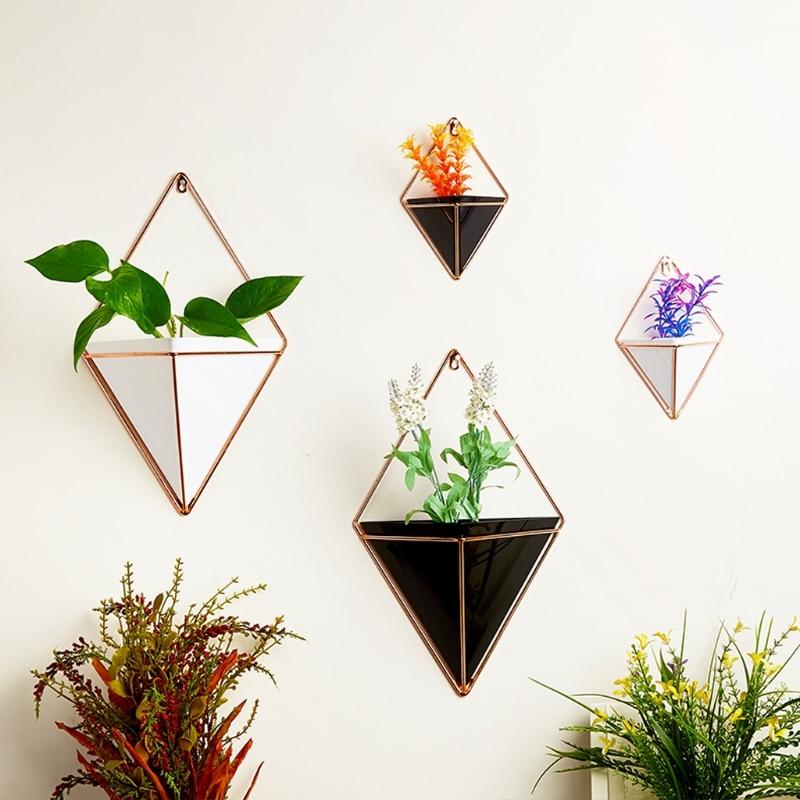 Acrylic triangular pyramid wall planters add a little contemporary shine to your growing decor. They come in three different sizes. The largest looks big enough for a small or medium houseplant, but the smaller pyramids are probably best for succulents. Make sure you don't overwater if there's no drainage, or choose a plant like pothos (left white pot) that can handle wet roots.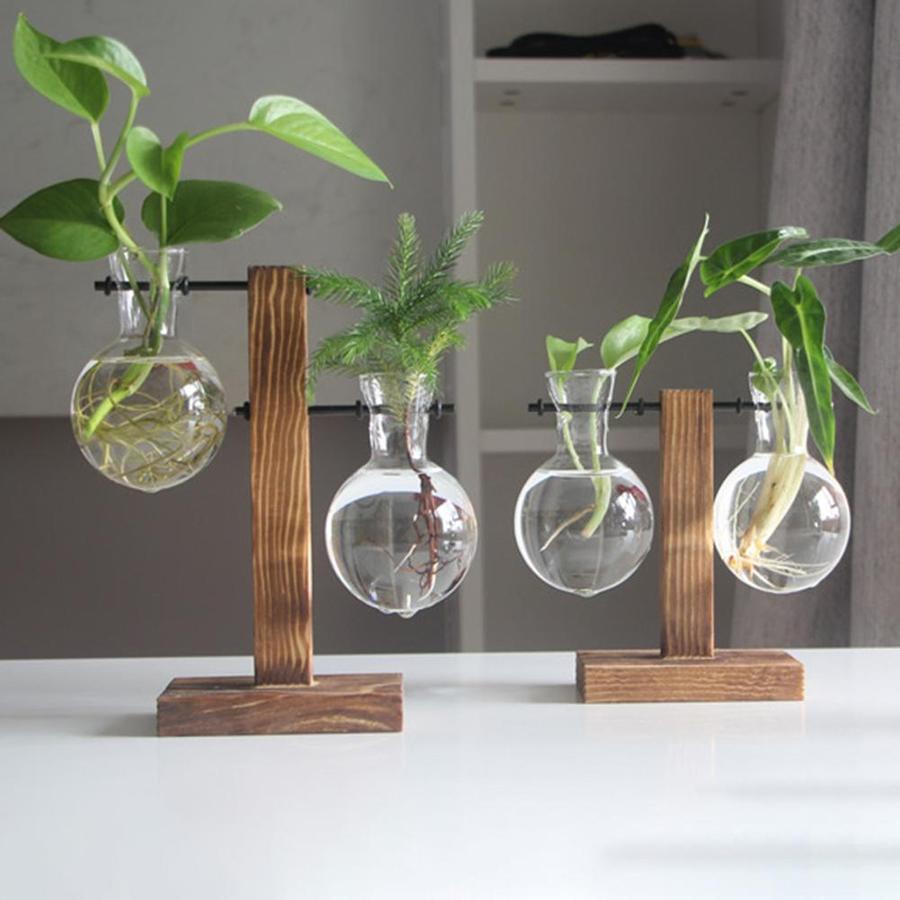 This little asymmetric vase seems modern and antique style at the same time. I like how it looks like little test tubes. Because of size it would be perfect for small flowers or cuttings of vines like pothos or ivy. It's about $15 but make sure you select the shape you want.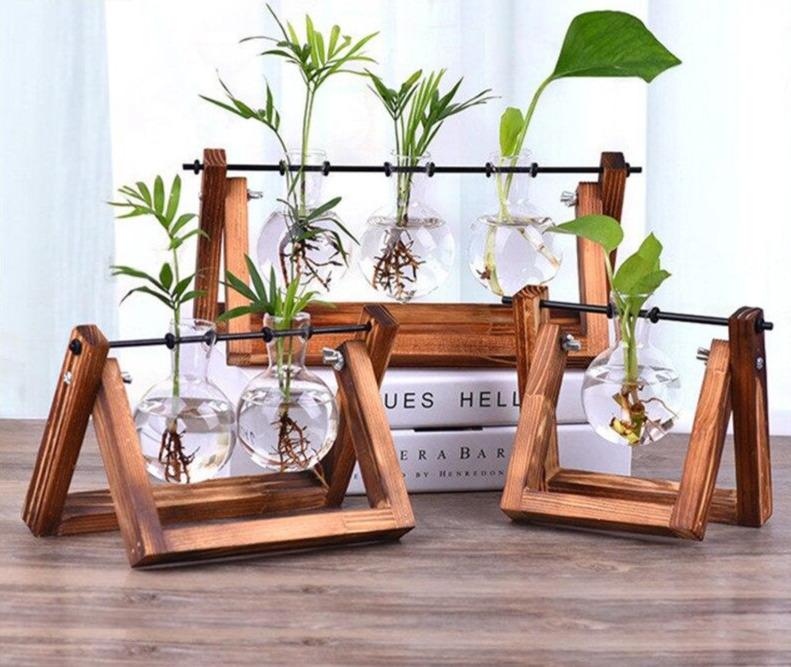 This little collection of bud vases has the similar test tube look of the one above. Choose one, two, or three vases and see if you can resist the temptation to push them like little swings. Don't forget %15 discount code VERYEASYVEGGIES.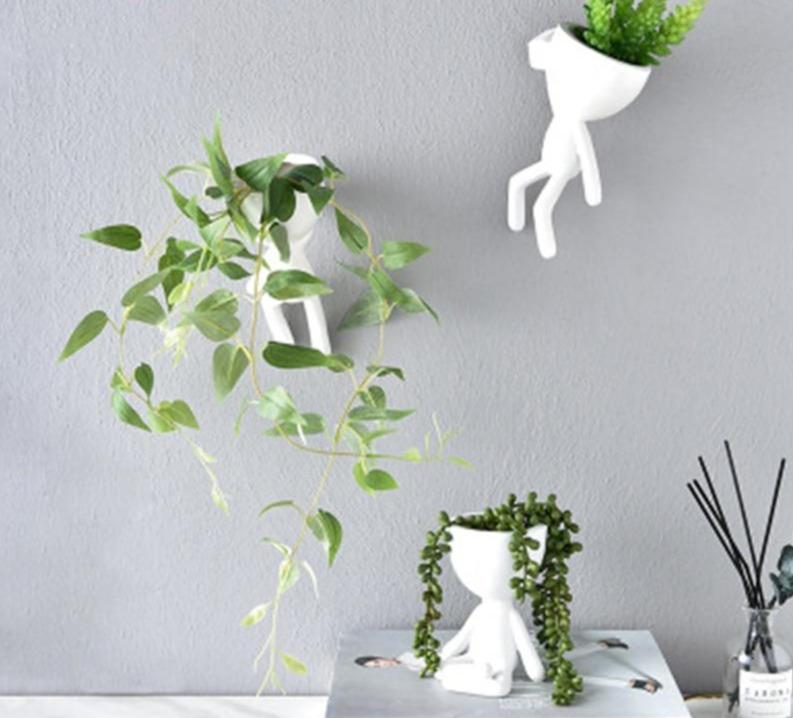 This set of unique pots for indoor plants gets honorable mention because I honestly can't decide if they're cute, quirky, clever, or just weird. But maybe that's a perfect description of your style or reminds you of a friend! One of these planter people is sitting, the other two are climbing the wall.
Which plant containers are your favorite? Tell me in the comments! Feel free to share for fun gift ideas for houseplant enthusiasts!