So you've got a veggie plant or two (or ten). Who could blame you? That springtime planting fever is hard to resist.
But now what? If you want to know how to start a garden, let me be your guide.
In short, your plant will need three (maybe four) things:
This post may contain affiliate links.
Note: due to current events, lots of folks want to start a garden, so seeds and gardening supplies are a little harder to find and many online stores are low or out of stock. Click here for an updated list of some online stores that still have stock of seeds or other garden supplies.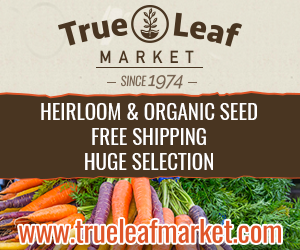 (Sun)light
In order to start a garden that grows well, you'll need plenty of sunlight! For most vegetables this means at least 6-8 hours a day. Choose your garden location accordingly. If you don't have a sunny enough place to start a garden, leafy greens and especially small herbs can usually handle less sun.
Soil
A place with good soil–Your garden will only be as good as your soil. If you're planting in a pot, this means "potting mix" (plus fertilizer if it's not already mixed in). For more info on choosing soil, go here. For planting in the ground, you will need "compost" or "garden soil" to add to your regular dirt. For raised beds (my favorite and the easiest!), a mix of potting mix and garden soil or compost works best. Remember, good soil is perhaps the most important factor when you start a garden, so don't skimp!
Water
When you start a garden, it's always a good idea to think about how you will water it. Steady, even watering levels–-not too dry, not waterlogged, make for the happiest plants. Watering timers are very helpful, or self-watering containers if you're growing in pots. See this post for more tips on the best way to water your garden.
Protection
Before you start a garden, be ready to protect your plants from whatever threats are a problem in your area. If the nights still might get below 40* F, some type of season extender or frost protection is a good idea. Gophers? Plant in wire baskets or put wire mesh under your raised beds. Pots might help keep other critters out. Do you need a fence for deer, or a block from wind? You may even deal with bugs at some point–find some organic solutions that actually work work in this post.
For more about properly transitioning your seedlings to the garden, read this post.

Best of luck as you start a garden! I'd love to answer your beginner questions in the comment section, or find the common questions I've already written answers to below!
If you're a beginner who wants help step by step, subscribe by email for monthly tips or scroll down to grab my eBook!
Get my Beginner Garden eBook here!
If you're starting with seeds, learn what you need to know about starting plants from seed here.
Make sure you prepare your seedlings for the garden by following these transplanting rules to make sure they don't die when you put them in the ground!
Here are 10 reasons I recommend raised bed gardening as the best option for beginners, and an easy $15 DIY cedar raised bed tutorial.
To see my favorite foolproof raised bed setup, start here.
For more info on how to start a garden in pots, go here.
For tips to start a garden directly in the ground, go here.
Find out 5 important questions to ask yourself when planning your first garden!
Ever considered a vertical container garden to get the most from your space? Compare two well-made ones here.
For organic gardeners, find my top 3 must-haves for organic gardening or learn about how you can get rid of insects organically.
Your questions answered:
Or get all these answers and more in my brand new eBook below!
If you'd like month-by-month email tips and checklists to help get you started, subscribe to my monthly veggie garden tips below!